What our patients say...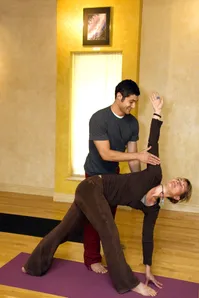 "Eric's Chiro approach is amazing. He can get adjustments very few docs have been able to achieve with me. Sandy is amazing with her soft tissue work and can really get in and get the job done. A must try in my opinion."
Chris K.
"I started working with Doctor Glenn several months ago related to upper back and shoulder issues. He has done an awesome job of getting me in order. He uses several different methods and is very sensitive to my concerns"
Tyson H.
"Dr. Eric and his team are amazing! I've been suffering from severe neck and upper back pain for about 7 years (high school wrestling, long school nights with bad posture, improper lifting techniques, etc.) to a point where it would hurt to simply turn my neck. I'm now 5 appointments into the treatment of chiro adjustments and soft tissue massages and already feel more mobile than I have in a long time."
Leon R.
"I've been going to Dr. Glenn and Paul Andersen at IHC for the past month or so for help with neck/shoulder pain and migraines. Both problems have dramatically improved through Paul's amazing deep tissue and fascia massage and Dr. Glenn's adjustments and stretching exercises."
Alisha T.